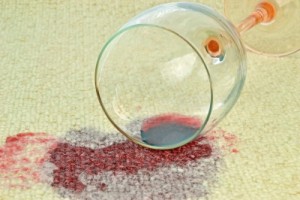 From pets to kids to parties, the number of ways your carpeting can get stained are truly endless. A beautiful, fully cleaned home can instantly look dingy and dirty with the presence of a few carpet stains. With professional carpet cleaning, Charlotte, NC homeowners can protect the look and integrity of their homes. Here are some reasons professional carpet cleaning is your answer to unwanted carpet stains.
1. The Right Technology
Have you tried to use your own cleaners to remove those stubborn stains, only to have them re-appear days, or even hours, later? At White Knight Steamer, we have professional-grade technology to ensure that your carpets get clean beyond the surface stains. By removing stains in the very fiber of the carpeting, you are able to enjoy a much more effective, and longer-lasting, result.
2. Industrial-Strength Vacuum
Our vacuum is one of the most important tools in our carpet-cleaning arsenal. With an industrial-strength vacuum, we can get your carpets deep-down clean, even before we start to tackle the stains. This means that dry contaminants are removed before we start the cleaning process, leading to a more effective clean.
3. Certified Professionals
Carpet cleaning is hard work. Why should you tackle the job on your own? We have certified professionals who will handle all of the heavy lifting (including furniture if you want!) to help you enjoy clean carpets without breaking your own back in the process.
4. Protection from Future Stains
At White Knight Steamer, not only will we clean your carpets and remove existing stains, but we also offer protecting chemicals that can help prevent future spills from soaking in and creating new stains. Talk to us about these options when you partner with us for carpet cleaning in Charlotte, NC.
5. Knowledge of Different Carpet Types
Did you know that Berber carpet requires a different cleaning strategy than shag? The type and material of your carpet will dictate the cleaning approach professional cleaners take. By investing in professional carpet cleaning, Charlotte, NC homeowners will protect their home's valuable carpeting from unintentional damage, while improving the chances of a true clean.
Stop fighting with carpeting stains on your own. Call White Knight Steamer today for professional carpet cleaning in Charlotte, NC, backed by superior customer service. Let us show you the White Knight difference.